Awards
Take a look at the awards that A Thousand Lovers Crying... won!

If you think that your site is to die for, and you think your site deserves this award, email me and explain why. Be sure to include the name of the site, its URL, and description, too.
If I go

s over your page, you might just win it!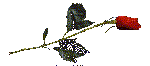 The Screaming Banshee Audio Award was officially launched on Sunday, 14 December, A.D. 1997, at 10:28:15 p.m. CST.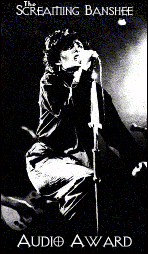 (To experience the full impact of this award, click on "Audio Award"!)

Winners Circle
new!

Vempire Godess's Dark Domain


Julia's Neo-Romantic Poetry and Links


The Official Stone 588 Homepage


Raveyn's Sanctuary of Broken Dreams